…Volunteering at the Temple…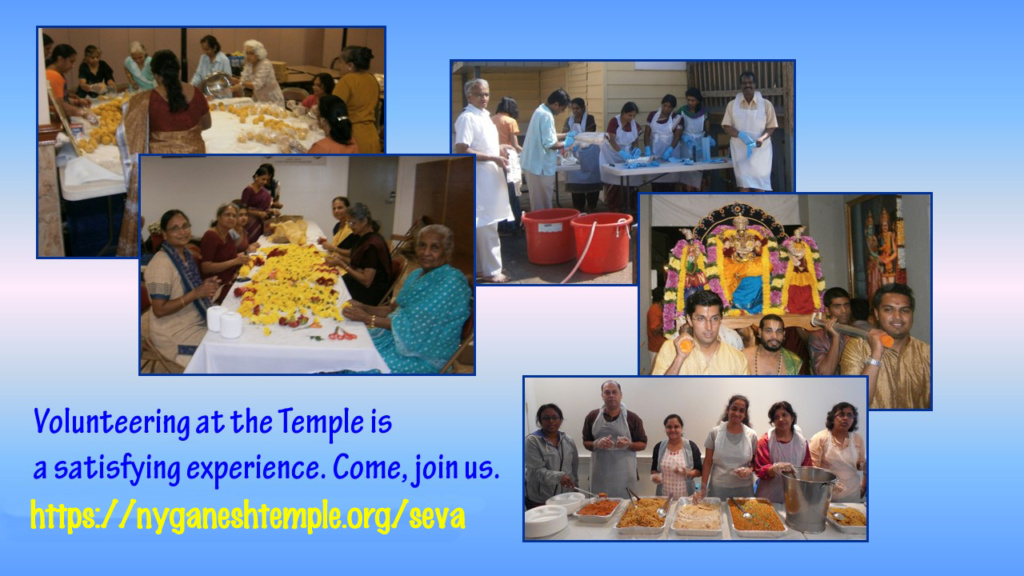 Volunteers needed at the Temple!
Volunteers play key roles in the functioning of the Temple. Everyone can get an opportunity to serve God in whatever way he or she chooses. Volunteers contribute to the strength and the progress of the institution and all of us should be proud of it. Our Temple provides various opportunities for those interested to get involved and give your helping hand in any way possible.
Questions? Send us an email at: hts@nyganeshtemple.org
Those interested may please fill out the form below to register and stay connected to receive updates from our volunteer coordinators.