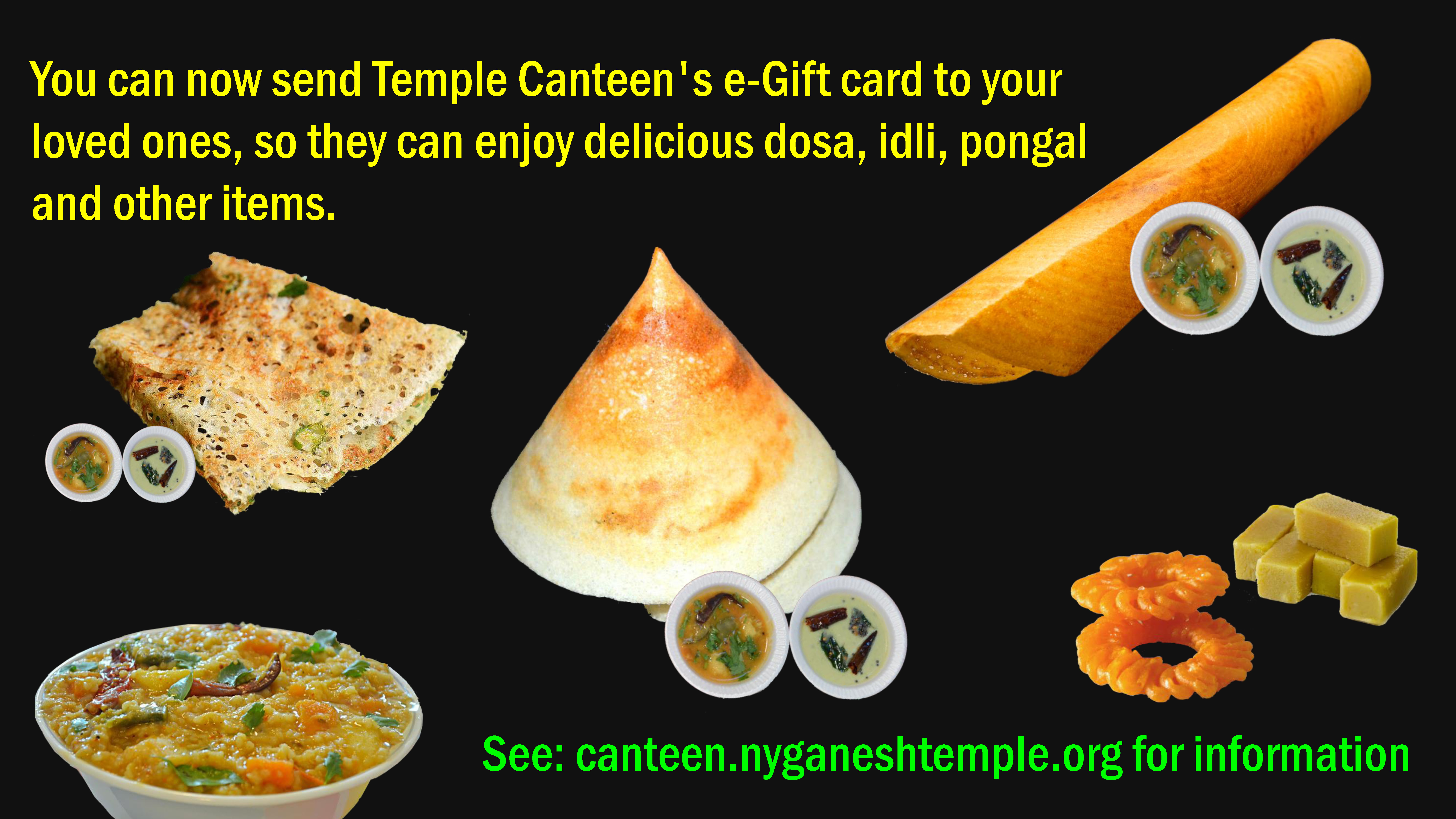 The Hindu Temple Society of NA has eGift Cards available
A delicious gift for tomorrow!
You can now send Temple Canteen's e-Gift card to your loved ones, so they can enjoy
delicious dosa, idli, pongal and other items.
How does it work?
It's super easy and safe to purchase Temple Canteen's e-Gift card online at:
https://squareup.com/gift/Q0ZES23VVR4FH/order
You may choose to send the e-Gift card to your loved one instantly or on a special day such as a birthday! The eGift cards can be redeemed at our Temple Canteen anytime.
Temple Canteen is open for Indoor/Outdoor Dining, Takeout & Delivery orders via GrubHub, DoorDash or UberEats
See: canteen.nyganeshtemple.org for information
Thank you and we can't wait to see you again!