Madhva Navami
Monday, February 3, 2020 - see schedule and sponsorship below
Madhva Navami, šukla navami (ninth bright lunar day) - Šri Madhvachãrya, a foremost guru who advocated philosophy of Dvaita Vedanta (duality). The day on which Šri Madhvachãrya proceeded on a solitary journey to Badri is celebrated as Madhva Navami.
$101.00Read more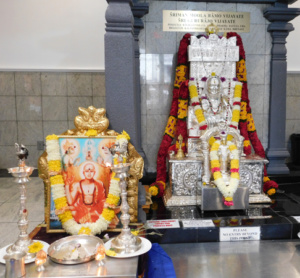 February 3, 2020 (Monday)
8:30 am - Pavamãna Homam.
10:30 am - Šri Rãghavendra Swãmy Abhishekam, Pooja, Hãrati.
6:00 pm - Šri Madhvãcharya Sahasranãma Pooja, Hãrati.