Ardra Darsanam
Ãrdra Daršanam is observed on the Poornima (full moon) ãrdra nakshatra, when Lord Šiva as Natarãjã performed His Ãnanda Tãndava (dance of joy) in the presence of Patãnjali, Vyãghrapãda and other sages.
Add to Cart  - $101.00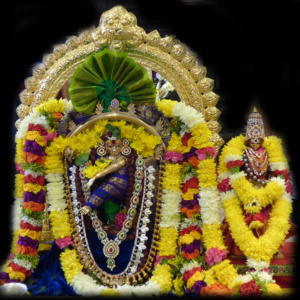 January 5, 2023 (Thursday)
6:00 pm - Kalaša Sthapanam.
January 6, 2023 (Friday)
8:00 am - Šri Natarãjã Abhishekam.
9:00 am - Ãrdrã Dãršanam, Mãnikkavãchakar Thiruvembavai Pãrãyanam, Pooja, Hãrati.