Sri Krishna Janmashtami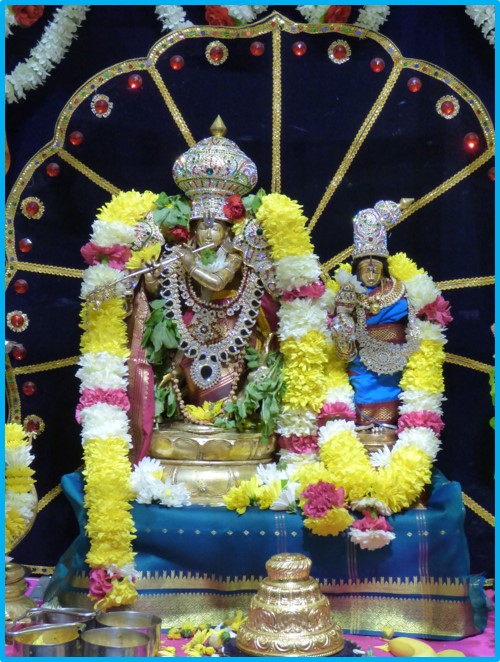 Šri Krishna Janmashtami Day
Tuesday, August 11th, 2020
5:00 pm - Kalaša Sthãpanam, Japam ('Om Šri Krishnãya Namah')
5:45 pm - Šri Krishna Abhishekam, Šri Krishna Janana Kathã, Pooja, Hãrati.
Devotees may watch the LIVE Telecast from home on: Facebook.com/nyganeshtemple or YouTube.com/nyganeshtemple
Devotees may sponsor below the following religious services online. You may also sponsor at the Temple counter or over phone by calling: (718) 460 8484 ext 112.